Exhibitions & Trade Show
Exhibition Brochure:
Preparation of exhibition brochure containing information about the stall tariffs, facilities included in the stall, product profile on display at the exhibition, profile of the business visitors etc. However, for product profile we would need your assistance, so that all the related fields / topics are covered. All the information as given in the exhibitor brochure will be put in the congress web site also.
Database Accumulation:
With the help of the organizing Committee (OC), ANANTA HOSPITALITY will compile data base of relevant medical equipment and pharmaceutical companies, trade journals and publications, institutes, organizations, who will be targeted to participate as exhibitors.
Space Selling:
ANANTA HOSPITALITY will undertake the mailing to the compiled database and follow up with regular reminders, telephone calls and visits in person. We will try to maximum participation of companies by waves of arranging 'Corporate Meetings', where in we invite the corporates in the related field and make presentations to them on the exhibition, highlighting the benefits of their participation. Hi-Tea or dinner can follow the meeting. Such meetings can be arranged in consultation with the organizing committee.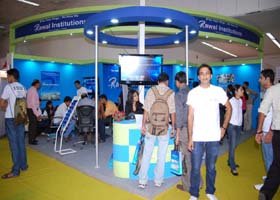 Exhibition Promotion:
The following modes of promotion will be undertaken :
Arranging industry meet and overseas promotion.
Mailing of exhibition brochures.
Designing the exhibition web site and linking it to search engines.
Promotion of the exhibition at other similar key events.
Promotion through international marketing associates.
Press coverage for the exhibition.
Exhibitor Manual:
A manual containing all the rules, regulations and guidelines of the exhibition on opening and closing timings, modular stand details, booth furnishing details, information regarding cargo handling, electricity load and ancillary services will be designed, and mailed to all exhibitors. The manual will contain forms for extra furnishings, exhibitor badges, listing in exhibitor directory.
Exhibitor Director:
The exhibitor directory which will list all the companies who participate in the exhibition, with their full company and product profile, for ensuring they get maximum publicity and mileage from the exhibition.
Cargo Co-Ordination:
All aspects of cargo like quick clearing for all exhibits, special loading equipment, packing and unpacking services will be taken care by our appointed cargo handlers
Build up the Exhibition Area:
ANANTA HOSPITALITY will build the entire exhibition area on shell scheme i.e, completely build-up stalls, carpeting, lights, hangar (if required), signage etc.
Exhibition Layout Plan:
We will design a layout / floor plan keeping in mind factors such as visibility, easy movement for visitors.
Permissions and clearances:
ANANTA HOSPITALITY will arrange all the necessary permissions from ITPO, NDMC, Fire, Police and Traffic.
Venue Booking:
The exhibition venue will be booked in consultation with the Organizing Committee.
Exhibitor Badges:
We will issue exhibitor badges to each participating member of the Exhibitor company, General security will also be provided.
Stall tariff for the Exhibition:
(TO BE DECIDED) per square meter, The cost will include completely build-up stall with following facilities: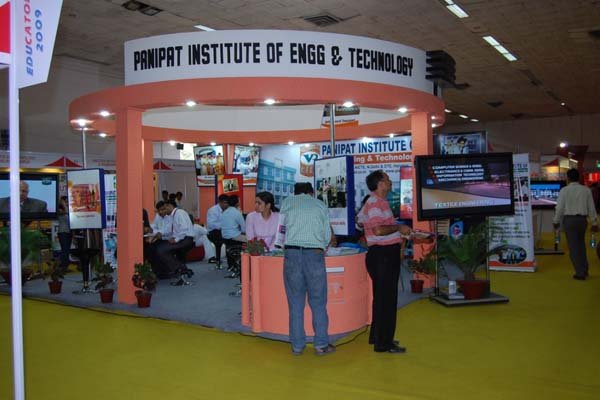 ---